There are many things to consider when choosing a leg bag. The aim of this blog is to help you in your decision making and explain the various choice at your disposal.
Not all leg bags are the same. When choosing a leg bag, you should be aware of some of the variations available to you.
Size
Leg bags tend to come in 3 different capacities: 350ml, 500ml and 750ml. The best bag for you will depend on your own urine output and lifestyle choices. Some patients prefer the large capacity of the 750ml leg bag, allowing them to go longer without emptying their leg bag. Other patients like the compact size of the 350ml leg bag. It's best to start with the common 500ml leg bag and then try larger or smaller sizes to see what works best.
If you are caring for a child, smaller 'Panda' bags are available in 100ml or 200 ml sizes from LINC Medical. These are specifically designed with children in mind.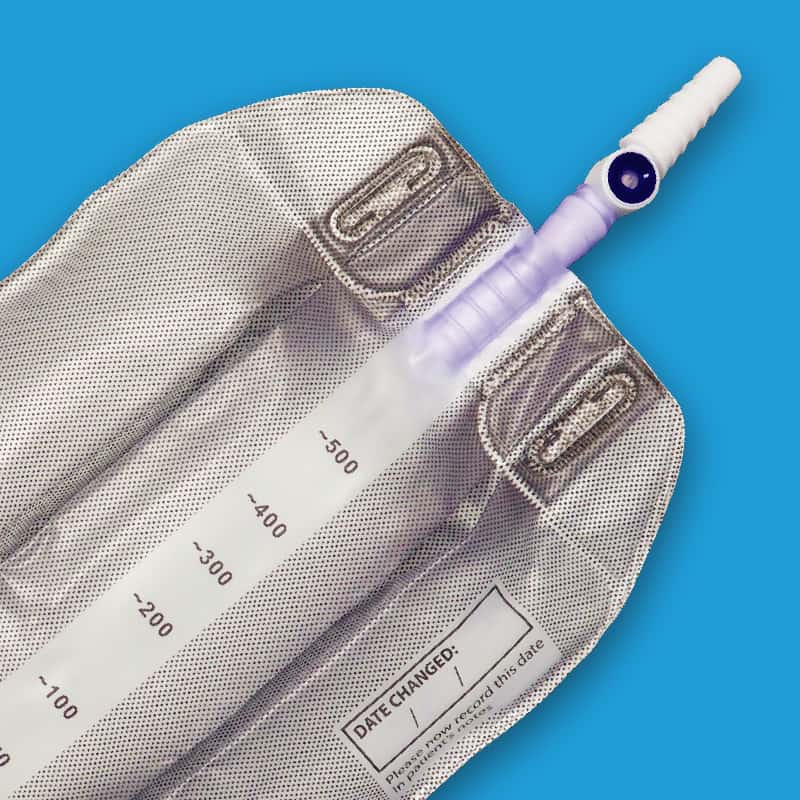 Tubing Length
LINC Medical Bags come in 4 tubing lengths:
a. Direct
For patients who are smaller in size or wish to keep their leg bag positioned on their upper thigh.
b. 10cm
For patients who prefer to keep their leg bag positioned on their thighs.
c. 30cm
For patients who wish to keep their leg bag positioned on their lower leg
d. Adjustable
For tall patients and patients who require a very specific positioning of their leg bag.
Tap
The tap on your bag is important. Being able to operate your bag tap easily and drain your bag will make life much easier. There are two kinds of taps available on leg bags.
T-tap (also sometimes called 'slide tap') and Lever tap.
– T-Tap
T-Taps are made of a hollow plastic tube with a secondary solid plastic tube inside. You slide the solid tube across to open the tap, and slide it back to close. It can be done with one hand using just a thumb and index finger. T-taps are particularly secure, ensuring that accidental openings are kept at bay.
– Lever Tap
Lever taps have a tap that is pushed down to open and pushed back up to close. They are designed for patients who have poor manual dexterity, as the tap can be easily opened and closed with the side of one hand.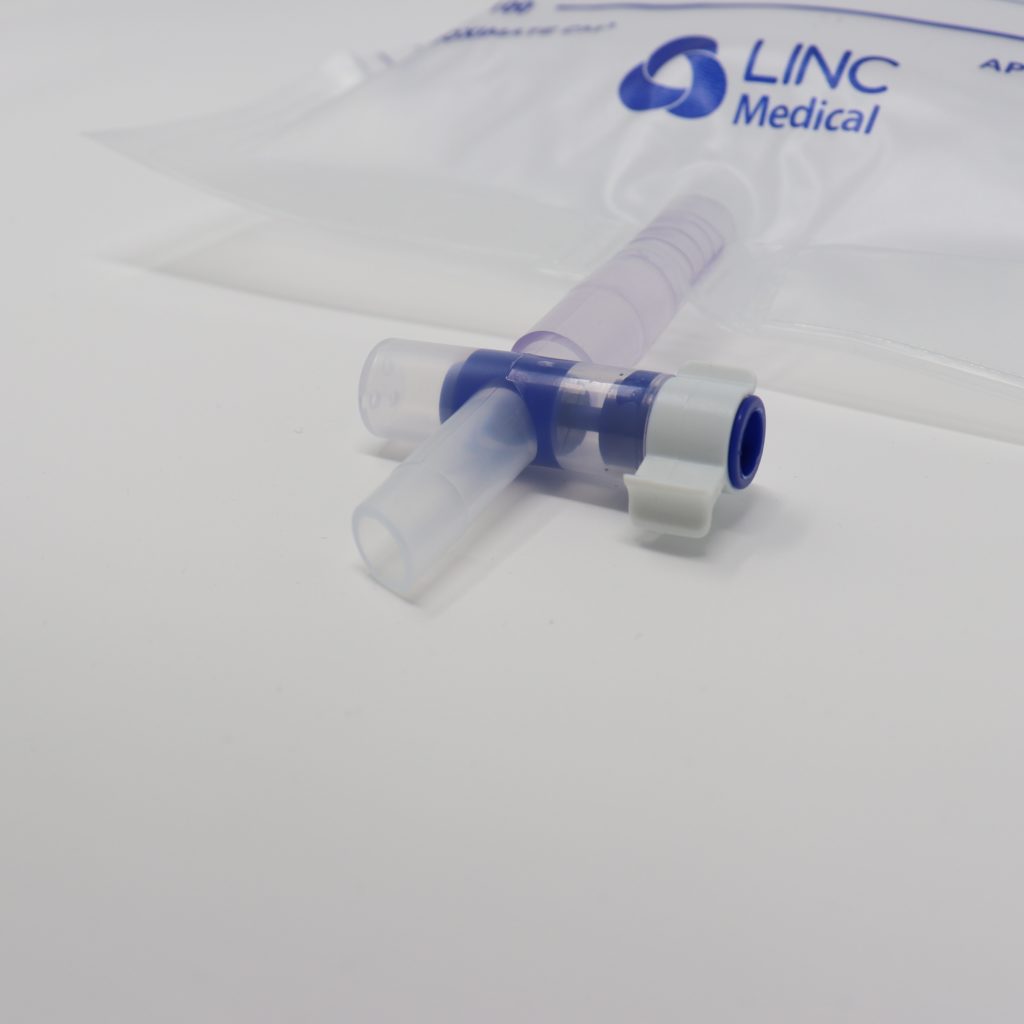 Material
– PVC
Leg bags are made of a sterilised, clear PVC material. This ensures they are watertight for everyday use and see through so you can monitor your urine output and colour.
– Fabric backing
To ensure breathability and comfort, we have introduced a soft fabric on the back of the bag. This helps to prevent and stickiness or build up of perspiration at the back of the leg. Make sure you choose a bag with this feature. You should also ensure the material is latex free, particularly if you have a known latex allergy.
Shape
Leg bags come in various designs. Popular among users is a triple chamber design. This design has three divisions across the leg bag to ensure that the urine fills the bag evenly. This helps to keep the profile of the bag as flat as possible by preventing sagging. This makes the bag easier to conceal under clothing.
Printing
Leg bags should be printed with measurement marks on them to help you monitor your urine output. They should be clear and easy to read. Many patients also find that some printing on the front of the bag helps to camouflage the urine. However, there should also be some clear area to check the urine and any sediment build up at the bottom of the bag.
Connectors
The connection between your leg bag and catheter is important. This is because your catheter and bag are a closed system to prevent infection entering the drainage system. Every time the system is opened, there is an increased risk of infection. To prevent the catheter accidentally becoming disconnected, it's important to choose a bag that has a good ridged 'Christmas Tree' connector. This helps to grip
We hope you found this blog useful in your journey to picking a leg bag.
Get in touch with us if you have any questions and subscribe to our newsletter below this blog to receive more useful blogs straight your inbox!