Welcome back to LINC Medical's series of blogs designed to help catheter users and their carers.
The focus of this blog are night bags. Night bags are drainage bags that are used primarily at night or when a user is confined to bed.
Choosing a night bag
There are a wide variety of night bags available, so knowing how to choose one is important.
Size
Your night bag needs to have enough capacity to collect urine through the night without requiring it to be  emptied.
Most night bags come with a 2L capacity, but if you find you are filling your 2L bag during the night, LINC Medical supplies a 3L single use night drainage bag (LM3LS).
Length of tubing
Since the night bag will connect to your leg bag, you need sufficient tubing to be able to turn over at night with causing tension on your drainage system. Many patients prefer bags with longer tubing. Most night drainage bags have tubing lengths of 90-120cm.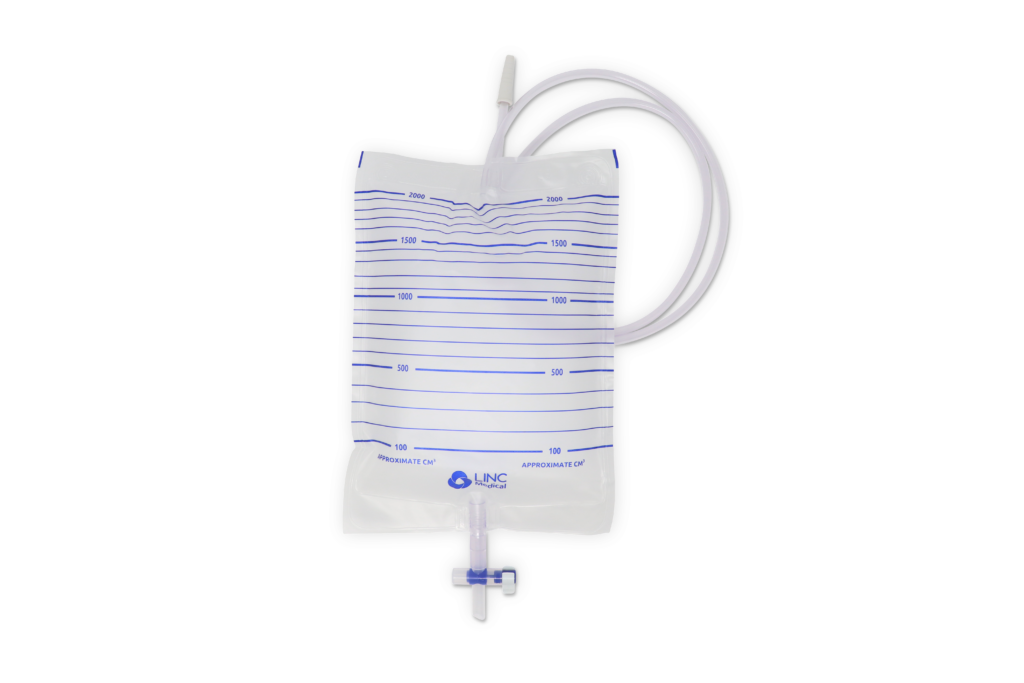 Reusable night bags
These are bags that can be reused for up to 7 days. They come in two options:
• Integrated hanger – these bags include a plastic hanger that allows the bag to be hung from a bed frame. These are ideal if you have a metal or wooden bed frame and do not want a bag stand placed on the floor.
• Non-integrated hanger – these bags fit onto a bag stand that is placed on the floor next to your bed. Bag stands are supplied free of charge from LINC Medical.
Single use night bags
Single use night drainage bags should be thrown away after each use. There are different types of single use bags supplied by LINC:
• Twist off tap: these are bags which allow you to drain urine in the morning by twisting off the tap of the
bag.
• T-Tap: These easy-to-slide taps are ideal for patients who find the twist tap bags difficult to use.
Single use bags require a bag stand which can be supplied free of charge from LINC Medical.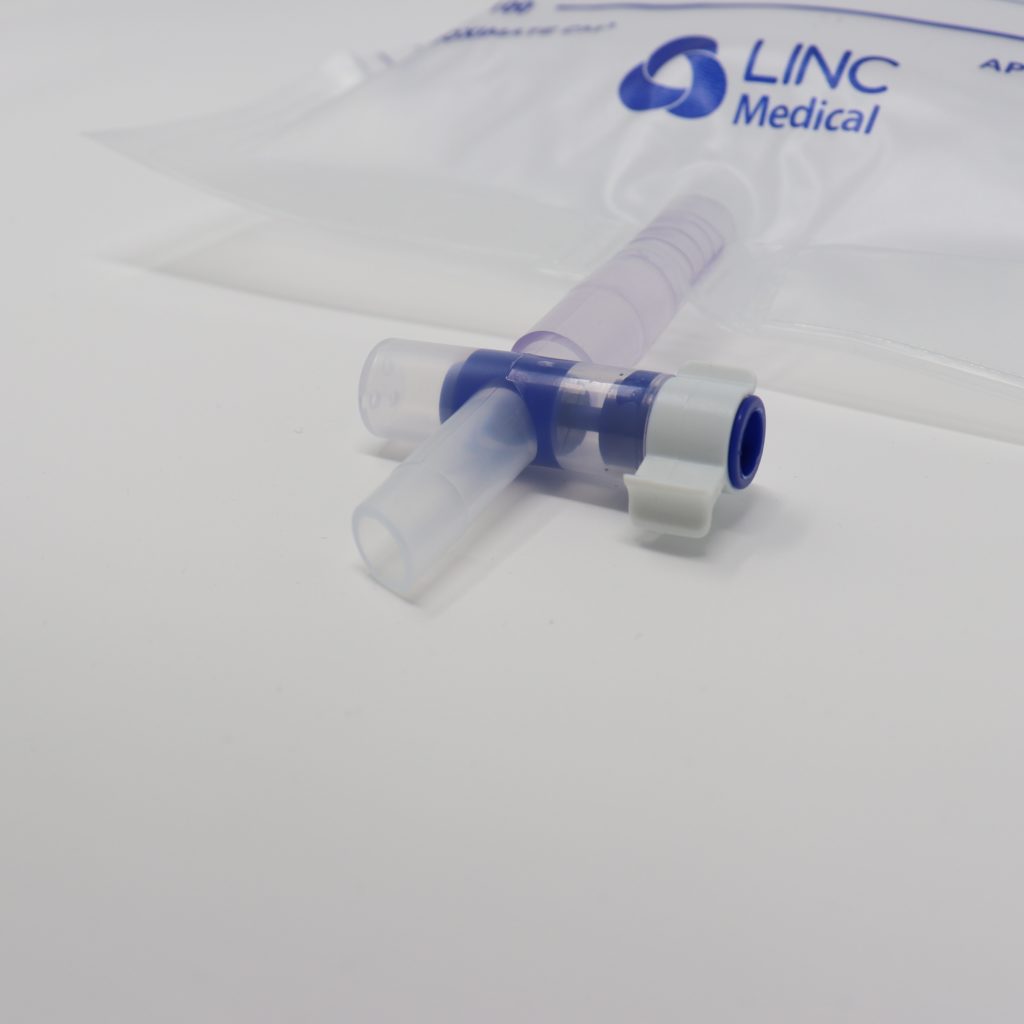 Thank you for reading this blog, we hope you found it useful.
Check out our blogs for more useful information on living with catheters and sign up to our newsletter to get these straight to your inbox!